Steelcon-service, OÜ,

EE
Ювяскюля, FI
Hyvää päivää! Tarjoamme yhteistyötä koukkulava kontteja, kontti , säiliöitä ja muita tuotteita asiakan piirrosten mukaan, kontti runko, multilift kontti Br, Alex Andrev. steelcon-service oy phone:
В радиусе 240 км от Ювяскюля
Рекк Д.А., ИП,

RU

,

235 км
Хельсинки, FI
Our company produces wood fuel pellets 8mm from the dry needles tree, in process clean the wood from any impurities and pollutions, drying, and pressing under high pressure. The quality is high, the
Инвестхолдинг, ООО,

RU

,

235 км
Хельсинки, FI
Grinding steel balls for mills D20mm, D30mm D35mm D40mm D60mm, Russian origin, Standard GOST7524-2015, 4 degree of hardness. HRC 60-65. Steel Grade Sh-2, Sh-3. BIG-BAG in 1,5 mt, or 1,0mt. There are
Соколовский А.В., ИП,

RU

,

235 км
Хельсинки, FI
Our company( Enterpriser Anatoly Sokolovsky,  Perm, Russian Federation) produce charcoal briquettes for barbecue from seeding of birch coal (up to 200 tons per month) рacked in big bags of 450-500 kg
Krone impulse, ООО,

UA

,

235 км
Хельсинки, FI
"krone impulse" llc is one of the leading suppliers of solid biofuels (sunflower husk pellets etc.) in the sphere of heating on the territory of Ukraine and Europe, which has been recommended as a
Warm House Russia, ООО,

RU

,

235 км
Хельсинки, FI
Pellets / Briquettes - Operational communication 24/7 . Viber / Whats App is. Call, write at any time. Also on a regular mobile number, is listed in the ad. - . + Shipping Russia / Exports Europe,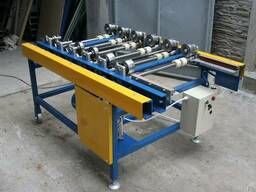 Эволюционер, ООО,

UA

,

235 км
Хельсинки, FI
Double standing seam roofing machine F3 is used for making double standing seam lock for the roofing panels that are used for installation of the double standing seam roofing. You can also purchase
Казахстанская Промышленная..., ТОО,

KZ

,

235 км
Хельсинки, FI
Sell urea 46% for 175$ without transport production of Turkmenistan Urea grade A, B 50 000 tons per month Application: use in industry as a raw material in the manufacture of resins, adhesives, etc.,
Milkov 63, ЕООД,

BG

,

235 км
Хельсинки, FI
Corn flour - 100% natural bulgarian product, packing : 40 kg. polypropylene bags
Урал, ООО,

RU

,

235 км
Хельсинки, FI
Cis-isoprene synthetic rubber SKI-3. GOST 14925-79 Used for making tyres and technical rubber products. Rubber SKI-3 belongs to low hazard class. MSDS is available. Packing, marking,
Новые объявления
Fuel Pellets, Хельсинки.
115 - 120 € /т оптом
Test bench with hydraulic brake 16 MW and more, Хельсинки.
1 600 000 $ /компл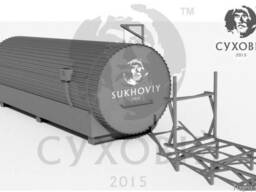 Термокамера для дерева, Хельсинки.
17 000 $ /шт
Битум наливом и в бочках на экспорт, Хельсинки.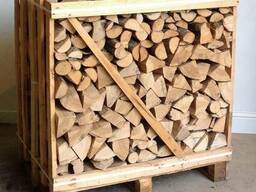 Дрова колотые (дуб, граб, береза, ольха) тех. сушка в ящиках, Хельсинки.
55 - 120 € /ящ оптом
×
×
×